With around 1,000 employees from a wide range of countries and with outstanding expertise in tech, Cloudflight has a particularly special mindset that has helped countless projects to succeed.  
Diversity promotes economic success. According to a market analysis by the strategy consultancy McKinsey, the profitability of companies can increase by up to 25% when the workforce is diverse. A study by the Boston Consulting Group (BCG) also revealed that the degree of innovation increases as diversity increases. We see this power in ourselves at Cloudflight. Our company employs over 1,000 people from a wide range of countries who all have different cultural, social, and societal backgrounds. Nevertheless, with the high level of professional expertise of all our employees, this composition ensures a special mindset that benefits both our clients and our own company.  
At Cloudflight, we work in highly collaborative teams that continually share their knowledge. This transfer of expertise benefits each of our individual projects. Through close cooperation with universities and the largest coding contest in Europe, we can offer young and talented people highly favorable starting conditions in the tech industry. This makes us particularly attractive as an employer. Various awards have proven this. The German Innovation Institute for Sustainability and Digitalisation (DIND) recently named Cloudflight an employer of the future. The employer rating platform kununu awarded us the Top Company seal with 4.7 out of 5 points and named us the most family-friendly IT company in Austria. We're also proud of our outstanding rating on the employer platform Glassdoor.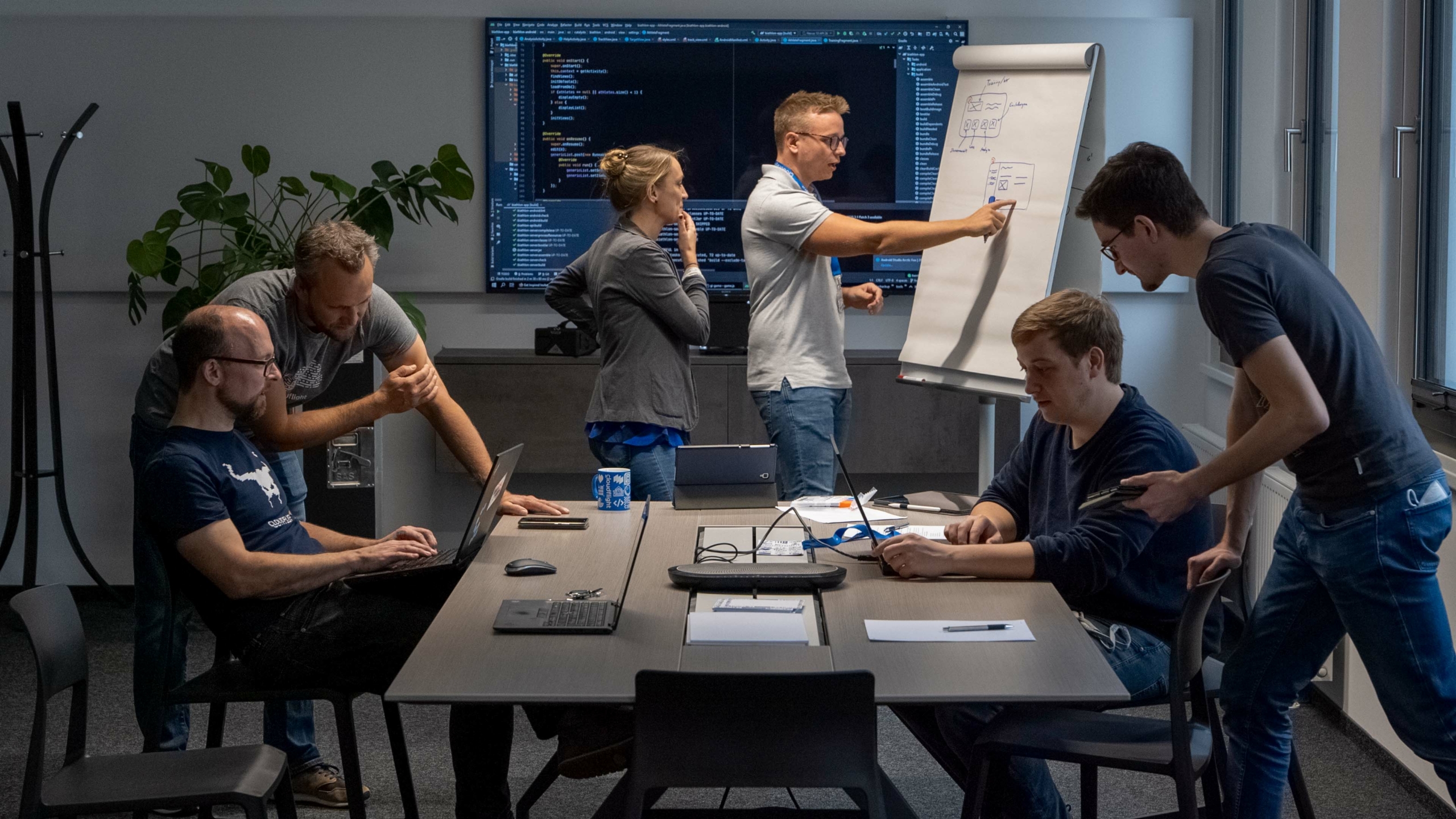 We're highly committed to the digital future
This spirit pays off for our customers. That's because it's a decisive factor for why Cloudflight has developed into one of the leading full-service providers in industrial digital transformation. With our IT strategists, data scientists, cloud specialists, and software developers and architects, we're able to meet even the most complex and highly individualized requirements to take the digitalization of a company to the next level.   
All our employees are committed to the digital future. We see this as a positive force not only for the companies we support but also for the further development of society in general. Together, we contribute to applications, processes, products, and business models with high-quality software that's precisely adapted to the requirements of the user. In doing so, we support companies at every step of digital transformation from the idea to the development to the implementation and commissioning.  
So far, we've implemented well over 1,000 projects for smaller SMEs, DAX companies, start-ups, and international corporations. We've developed customized high-quality solutions for all of them. Our sought-after expertise comes along with the use of artificial intelligence (AI), embedded software development, human-machine interface (HMI) design, and e-commerce and cloud-native solutions. This was often accompanied by change management processes, which we moderated. That's because the path of digital transformation is often linked to changes within the company organization. We know this from our own experience. In recent months, we merged with other companies in order to further increase our qualifications in human-machine communication, digitalization in production, the industrial internet of things (IoT), and e-commerce, among others.   
An agile and reliable partner
From the creation of ideas and concepts to design, development, and maintenance, we work agilely and reliably as a long-term partner. Methods such as Scrum, KANBAN, and extreme programming are at the core of our approach to work. Empowered, cross-functional, and self-organized teams with flat hierarchies enable the practical management of all projects. Committed and dynamic colleagues, an entrepreneurial drive, teamwork, and an actively practiced error culture promote intrinsic motivation. We're proud of this dynamic, agile organization. It leaves room for the necessary flexibility and allows us to react quickly to changing requirements. In doing so, we manage to maintain a high degree of standardization in order to work efficiently.  
Because of the high level of expertise of our employees, our many years of experience, the many projects we have implemented, and our own company history, which has always demanded a high degree of agility from us, digital transformation has become an integral part of our corporate culture. We're happy to help your company to manage the various stages of digitalization. Is your project particularly demanding? Get in touch with us. We love a challenge!