Over the last few years, the Cloud has established itself as the central building block of the IT infrastructure in companies. Among others, the three largest Cloud providers Amazon Web Services (AWS), Microsoft Azure and Google Cloud are jointly responsible for this. Due to their extensive range of services, these can scale almost indefinitely and are therefore also referred to as hyperscalers.
In addition, companies are now increasingly focusing on value-added functions in addition to infrastructure, such as infrastructure management, software development or specific features such as Artificial Intelligence (AI)/Machine Learning (ML), Analytics or IoT.
In doing so, the majority of enterprises rely on one or more of these providers to select their platform services. In the third quarter of 2022, these three "big players" accounted for around 66 percent of the global cloud market. AWS leads the market with just under a third, followed by Azure with just under 21 percent. Google Cloud has a market share of 11 percent and is therefore still "the smallest of the big players".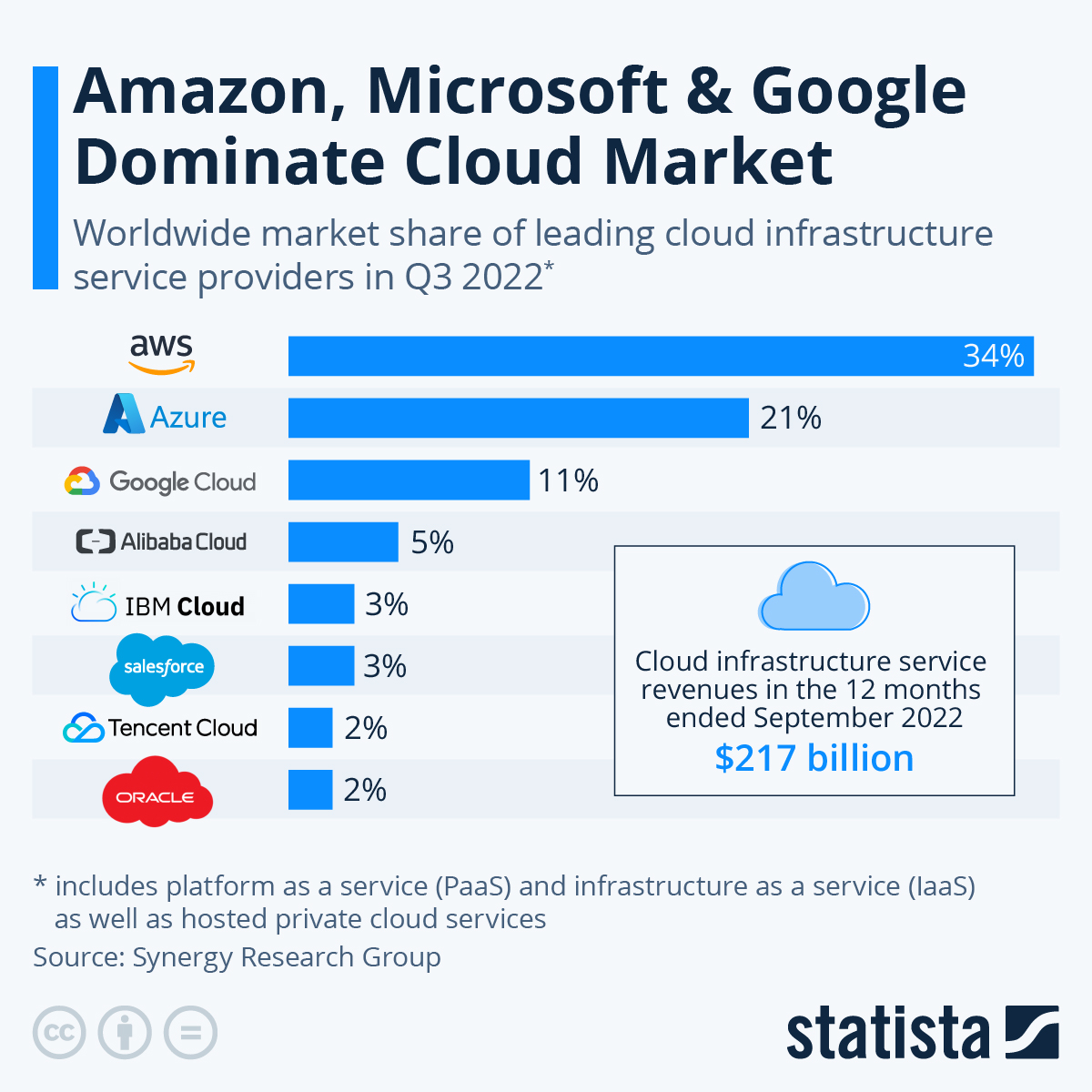 Infographic: "Amazon, Microsoft & Google Dominate Cloud Market" by Felix Richter / statista, licensed under CC BY-ND 4.0.
In the DACH region, however, the picture is clearly different with regard to the use of hyperscaler services. According to the current Cloud Native study by Cloudflight Research, in which around 250 companies were surveyed, Azure is clearly ahead of AWS (19 percent) with just under 34 percent. In addition, 18 percent already use Google Cloud services.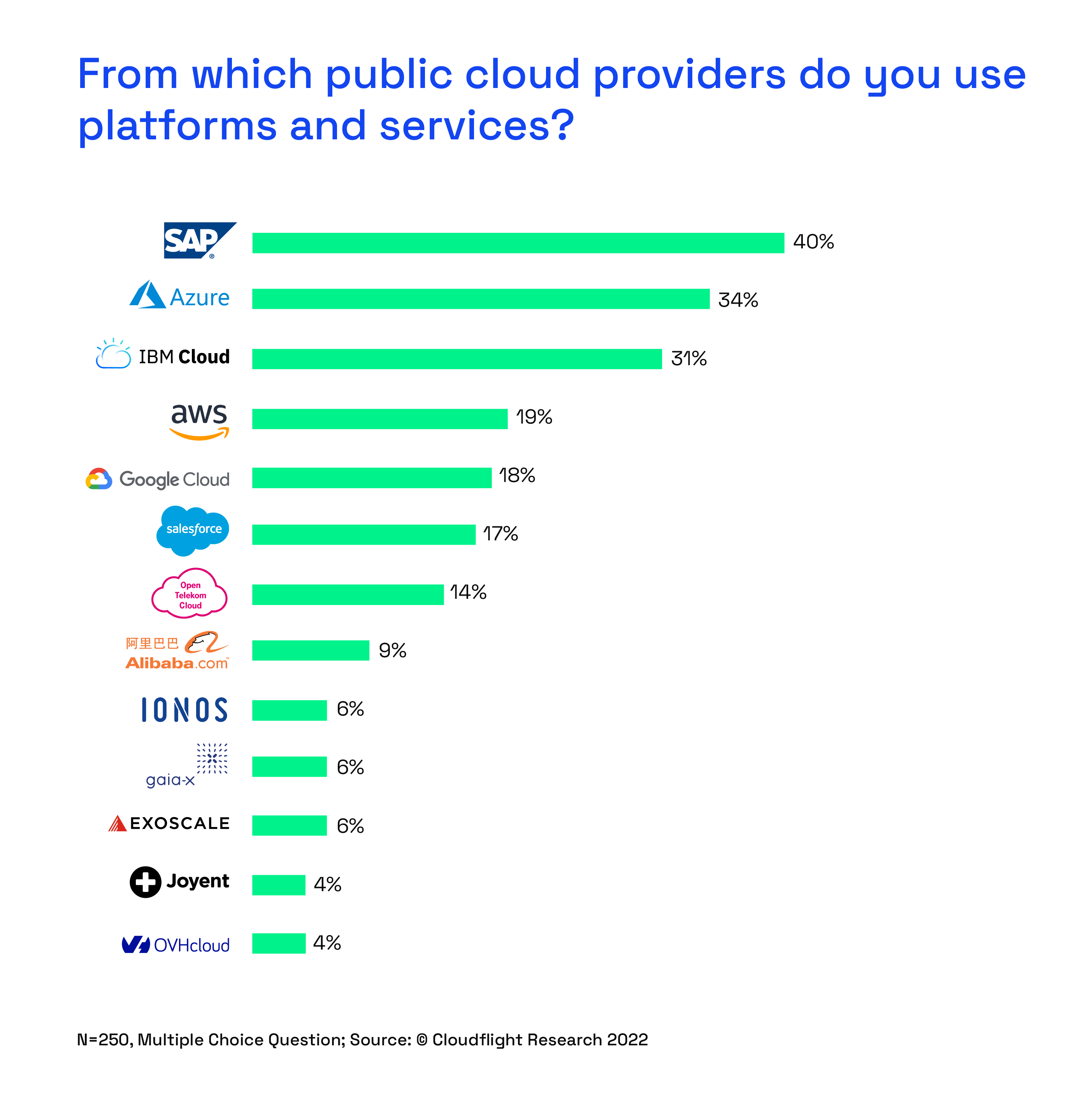 For the most part, companies are currently focusing their IT infrastructure on just one of these providers for their platform services. The reason for this is usually the simpler management of the infrastructure. However, this approach brings with it the risk of vendor lock-in, among other things, and also ignores a large number of opportunities in terms of performance enhancement and cost reduction.
In order to exploit the full potential of the Cloud, companies should also keep an eye on what the other providers are offering. This gives them a wide choice of services and allows them to select those services across providers that are best suited to their company's needs in various application areas.
But why are these hyperscalers so important in the first place and why do the majority of companies rely on these providers? The use of hyperscaler services brings a multitude of advantages for users. First and foremost, scalability is a key reason for many companies to use these providers. In addition, the platform services of hyperscalers have a very high availability and are considered fail-safe.
Another aspect is the enormous development speed of the services of these providers. In addition, managed services create numerous benefits for users. In addition to cost savings, these include centralized control and constant support from the providers.
Hyperscaler comparison
Cloudflight Research's research compared AWS, Azure and Google Cloud based on their services. The focus was on determining which provider provides which services, where these overlap, and where a provider has a unique service. The quality of the individual services was not examined in depth, but rather the general availability of the services was analyzed. You can find the complete and detailed comparison here.